By Australian Values Alliance (AVA)
DATE AND TIME
LOCATION
City Tattersalls Club. 194-204 Pitt St. Sydney, NSW 2000
View Map
DESCRIPTION
The 70th anniversary of the Universal Declaration of Human Rights is celebrated as World Human Rights day on 10 December 2018. This is an auspicious day for a retrospect of and prospects for Australia as a multicultural democracy in which everyone is "free and equal in dignity and rights". The panel will focus on issues raised in the ongoing conversations and debates about political activities of the Chinese Communist Party in Australia.
Three leading Australian experts on China together with Miss Canada (2015, 2016) Anastasia Lin, award winning actress and internationally acclaimed human rights advocate will explore the changing economic,social, cultural, and political landscape in Australia.
Do we have freedom of speech when addressing Australia's relationship with China?
How are we protecting Australia's sovereignty and defending liberal and democratic instituions in response of foreign influence?

Can we have a genuinely critical and constructive discussion on topics related to the party-state of CCP without

censorship and

self-censorship?

Does criticism of the political interference by the CCP constitute "anti-Chinese racism" ?

How can Australia manage the risks associted with engagement with Communist China in all areas?

Does Australia have a responsibility to protect human right of Chinese in China and Chinese communities in Australia?
These are just some of the topics that will be explored as part of the dynamic panel discussion.
Join the conversation at this timely event

for a topical discussion with an accomplished panel

– limited seats available.
This is a not for profit event. Donations are welcome and will contribute to venue hire costs.
THE PANELISTS

Professor Chongyi Feng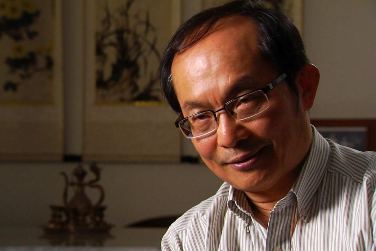 Dr Chongyi Feng is Associate Professor in China Studies, University of Technology, Sydney and adjunct Professor of History, Nankai University, Tianjin. He is China's first holder of PhD in contemporary Chinese history and served as head of China Studies at UTS for 11 years during 1995-2006.

His current research focuses on intellectual and political development in modern and contemporary China, as well as political economy of China's provinces. His research explores the intellectual and political changes, the growth of rights consciousness and democratic forces in particular, leading to constitutional democracy in China.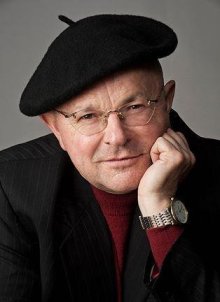 Dr Monk has a BA from the University of Melbourne, a PhD in International Relations from the Australian National University. He is a former senior intelligence analyst with the Federal Government's Defence Intelligence Organisation (DIO), where he was Japan and Korea's Desk Officer in the early 1990s and he headed China analysis in the mid-1990s.

He co-founded Austhink Consulting, which specialised in applied analytics and decision architectures and ran analyst training programs for, among others, ASIO, ONA, the CIA and the DIA. He has lectured in Chinese politics, strategic intelligence analysis and on Australia and Asia in the 21st century.

He has taught strategic studies and Chinese politics at university and is the author of Thunder From the Silent Zone: Rethinking China (Scribe 2005), which emphasizes the need for critical thinking in coming to grips with the rise of Chinese power in our time. It was shortlisted, in 2006, for both the Gleebooks Prize for non-fiction in New South Wales, and The Age Book of the Year in Victoria.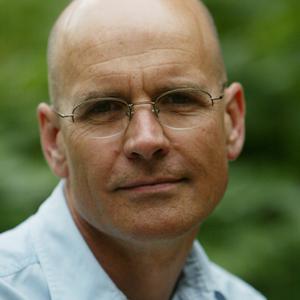 Clive Hamilton is an Australian author and public intellectual. Since 2008 he has been Professor of Public Ethics at Charles Sturt University in Canberra. For 14 years, until February 2008, he was the Executive Director of The Australia Institute, a progressive think tank he founded. He holds an arts degree from the Australian National University and an economics degree from the University of Sydney.

He completed a doctorate in the economics of development at the Institute of Development Studies at the University of Sussex. Clive has held visiting academic positions at Yale University, the University of Oxford, University College London and Sciences Po in Paris.

In 2018, his book, Silent Invasion: China's Influence in Australia, was published by Hardie Grant after three other publishers pulled out citing fear of punishment from Beijing. It became an immediate best-seller.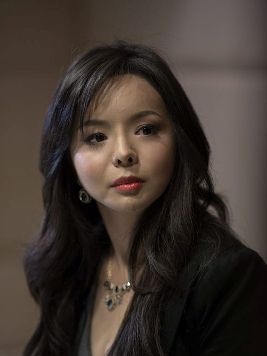 Anastasia Lin is a passionate human rights advocate who is a convincing speaker. Although originally born in China, Anastasia has a competent understanding about the political intricacies in the democratic world. Her ability to communicate the importance of China's role in the debate of freedom of speech and trade is accomplished and convincing. Anastasia is able to balance the importance of the diplomatic relations, acknowledge that there can be common ground however always maintaining the importance of not compromising sovereign values and principles of democracy.

She has been invited to speak at the National Press Club in Washington DC, the Oxford Union, Oslo Freedom Forum and the Geneva Human Rights Summit at the UN, and has testified in the US Congress, the UK Parliament, European Parliament and the Taiwanese Legislative Assembly. Anastasia has been able to open doors when it comes to dialogue regarding addressing racism and self censorship that is critical in the current political climate. This dispels misunderstandings and enables airplay about the unnecessary compromises made in the free world.
The objective of the Australian Values Alliance is to safeguard and promote Australian core values.
By Australian Values Alliance (AVA)